Richard Osborne Releases "Just Leave" Remix Featuring Dice Raw Of The Roots
British singer Richard Osborne and Philadelphia emcee Dice Raw link up for a remix to "Just Leave", from Richard's latest EP, "Late Night Thought".
Richard Osborne (@rdfosborne) ft. @DiceRaw (The Roots) - Just Leave (Official Remix) [Prod. By @krisflavamusic]
TWITTER HEADLINE
Richard Osborne, the twenty-three year old singer-songwriter from Ipswich, UK, is rekindling the British R&B genre by adding a heavy dose of smooth, sensual based soul to it. Linking with Grammy award winning Dice Raw of Philadelphia's Legendary Roots Crew, for a remix of his latest single "Just Leave," available to download now.

Richard's sophomore EP, "Late Night Thoughts," has accumulated almost 5,000 downloads since its free digital release in February 2013. The new Kris Flava Produced retro, neo-soul single, "Just Leave," has enough melodic, moody-ambience to last an entire album.

Richard Osborne is quietly on the brink of something special. He was recently invited to the BBC Maida Vale Studios in London to attend their annual master class for musicians, on the cusp of breaking through to a wider audience. His laid-back R&B vocals mixed with strong melodic hooks, leave the listener in anticipation for a full length debut.

Dice Raw, a Grammy award winning artist and Grammy nominated producer, is widely known for his association with legendary hip-hop group, The Roots. He has featured on and co-produced numerous songs, on several of their albums. 'Undun' in late 2011, earned the band its third Grammy nomination for "Best Rap Album" in the last five years. Dice featured on four tracks, including the album's lead single, "Make My" featuring Big K.R.I.T.. The Philly emcee, currently working on material for a new album, has also collaborated with the likes of Jill Scott, Common, and Mos Def, and had songs featured in movie soundtracks such as Hancock, Superbad, Karate Kid, Stomp the Yard and The Hurricane.

A music video for "Just Leave" is set to premiere later this month. Directed by Adam Templeman, it has been shot & stars actress, model Jade Wallis.
AUDIO
Richard Osborne ft Dice Raw (The Roots) – Just Leave

(

Official Remix

)


YOUTUBE: http://youtu.be/2ollhE87GiQ
DIRTY:
http://www.mediafire.com/?ozr9318i99v9fa5
RADIO: http://www.mediafire.com/?zx8zs6fcgj90ocy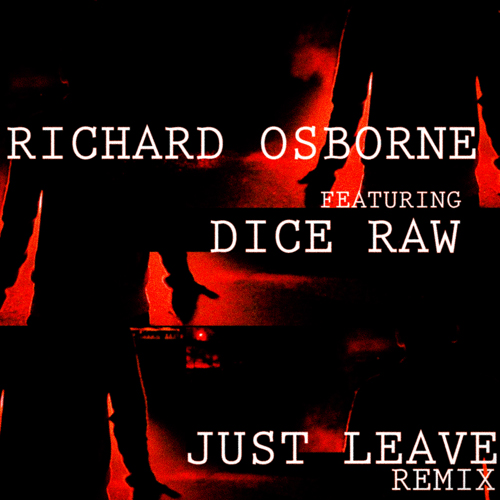 http://2spr.com/emailmarketer/admin/temp/newsletters/300/richardosbornejustleaveartwork.jpg
Richard Osborne

"Just Leave" (Remix) feat. Dice Raw
Produced By Kris Flava
http://twitter.com/rdfosborne
http://twitter.com/diceraw
http://twitter.com/krisflavamusic